Wondering what are the best global HR software solutions out there?
You're in the right place. Today, you'll get the top global software tools to recruit, hire, and manage employees anywhere.
Ready to learn more? Read on!
What is Global HR software?
HR software, also referred to as Human Resources Information System (HRIS) or Human Resources Management System (HRMS), is a digital business information system that assists in managing, organizing, and reporting on HR processes. This includes recruitment, payroll, talent management, and more.
When it comes to Global HR software, it's not just about hiring global employees, but also paying them and employing them legally within the requirements of their current home country.
There are several types of HR software available, all of which are designed to help organizations reach specific goals.
Some of the most common types of HR systems include:
Applicant Tracking Systems (ATS) are software for recruiters and employers to track candidates throughout the recruiting and hiring process. Some ATS even enable companies to reduce their recruitment time using algorithms or automation that filter and highlight  applicants with skills that best fit the open role.
Employee Engagement Software helps organizations get honest feedback from their employees, which bolsters their ability to understand employee sentiment. Additionally, this type of software is a great way to recognize employee success and encourage positive activity.
Human Capital Management (HCM) software assists in managing employees' lifecycles. They often include features that benefit tedious processes like recruitment, onboarding, training, and performance reviews.
Human Resources Information Systems (HRIS) help to manage the policies and procedures of an organization, as well as employees of all levels. They are typically regarded as the broadest type of HR software.
Human Resources Management Systems (HRMS) are dedicated to the management of human resources and related processes that an employee will come into contact with. It can be used to aid recruitment, payroll, leave, and even an employee's career progression.
Payroll Software automates the process of paying salaried, hourly and contingent employees. In the context of Global HR software, payroll software is often paired with compliance software that simplifies international hiring and ensures your business is meeting any and all local employment requirements and regulations. Payroll software almost always fits into some of the larger categories mentioned above, like HRIS or HRMS.
There are a number of benefits that make investing in global HR software worth it. Among them are saving time, reducing errors, easier employee tracking, and better analytics to help drive data-supported decision making.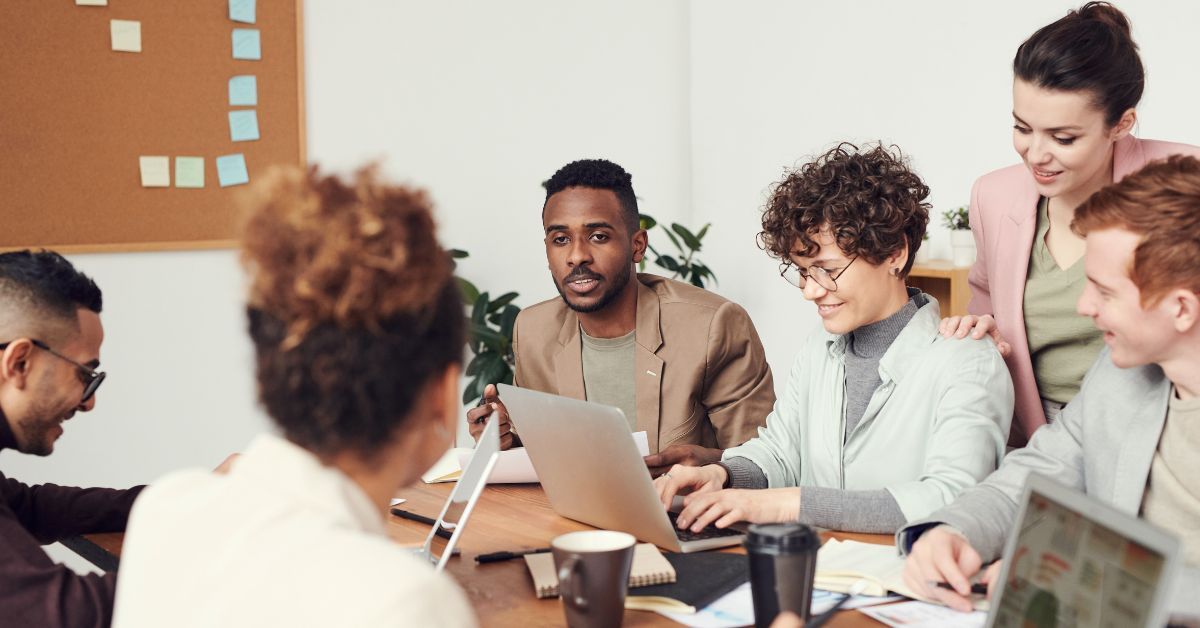 When it comes to choosing the right global HR software for your business, it's crucial to remember that there's no such thing as a one-size-fits-all solution.
But there are some options that are better than others.
Ready to learn what type of global HR software will help you reach your goals? Let's dive in!
The Best Global Employment, Payroll, and Compliance Software
Deel is focused on making it effortless to scale teams that are remote, international, or both. For example, you'll be able to easily hire someone who is Japanese by citizenship but living in the UK on a work visa and wants to be hired by your US-based company. Complicated, right? Well, Deel is working in over 150 countries, so they know a thing or two about the processes.
Deel's platform works to double HR effectiveness, eliminate duplicate work by combining EOR (employer of record) full-time employees, contractors, and more, and stay compliant in every country. To make it easier, it can be integrated with platforms such as Slack, Workday, and Lever.
Features include:
Self-serve and customizable onboarding and offboarding
Simplified HR tasks
Global goal setting
Dashboards with people data
Slack plug-ins
Pricing: Plans start at $49 per month for contractors and $599 per employee per month for EOR services.
Much like Deel, Remote makes it easy for companies to hire employees or contractors anywhere in the world. Not only do they provide country-specific benefit packages, but they also pay in local currency – both extremely important to global candidates, regardless of location.
The best part? The platform can help businesses of any size, whether they're a startup, small business, or enterprise – and it integrates with HR tools such as BambooHR, Greenhouse, and HiBob.
Features include:
Remote relocation services
Handle all compliance, local payrolls, taxes, and benefits
IP protection
Compliance
Simple onboarding
Stock options and equity planning
Bonuses and commissions, including PTO
Pricing: Plans start at $29 per contractor per month and $599 per employee per month for EOR services.
Not only does Gusto make it easier than ever for businesses to view and manage employee HR data in one dashboard, but it also enables the employees to manage their accounts on their own and find any information they might need with a single click.
In addition, Gusto provides ongoing advice for HR best practices and compliances to help streamline work and save time. With Gusto, you can hire and pay international contractors in dozens of countries worldwide.
It's worth noting that Gusto's HR platform serves over 300,000 businesses and has been named the Best Overall HR and Payroll Software by Nerdwallet, TechRepublic, and SoftwareReviews.
Features include:
Time and attendance tracking
Hiring and onboarding
Talent management
Workers' comp
Data-backed insights and reporting
Pricing: Plans range from $40 per month (plus $6 per person per month) to $80 per month (plus $12 per person per month), and premium pricing can be requested.
Oyster enables hiring anywhere in the world with compliant payroll and great local benefits. They empower their customers to engage, pay, manage, develop, and take care of a thriving distributed workforce.
Oyster currently offers 130+ countries where you can hire, pay and take care of full-time employees. Some of their most popular countries are the United Kingdom and Germany, but they offer hiring guides for each country so that you know what the local requirements and expectations are before moving forward with employment.
Features include:
Draft, edit, and sign compliant hiring contracts
Process invoices to pay contractors globally
Guided onboarding
Local benefits packages
On-demand support
Pricing: Plans start at $29 per contractor per month and $499 per employee per month for EOR services.
Multiplier makes it easy for companies to employ teams internationally. Their software simplifies the employment process by managing the complexities of local compliance, labor contracts, payroll, benefits, and taxes.

The team at Multiplier is passionate about creating a world where people can get a job they love, without having to leave the people they love.
Features include:
Instant contracts
Multi-currency payments
Benefits and insurance management
24/5 support from local HR and legal experts when any questions arise
Pricing: Plans start at $40 per month to pay freelancers and $300 per employee per month for EOR services. You can also add global payroll services for $20/month.
Rippling gives businesses one place to run HR, IT, and Finance, globally. It brings together all of the workforce systems that are normally distributed across a company, like payroll, expenses, and benefits. Let's zero in on their Global Payroll offering.
With Rippling's Global Payroll, you can set up new hires with everything they need to be productive, from devices to training, no matter where they are. Rippling makes it possible to pay your employees and contractors around the world without waiting on transfers or conversion.
Features include:
Sync hours, time off, deductions, and more, worldwide
Automatically categorize payroll and expense data
Build unified reports with both domestic and international HR data
View entire workforce in an single org chart
Customize policies by country
Assign and remotely manage IT devices and apps
Pricing: Plans start at $8 per employee per month. Contact sales for custom pricing.
The Best Global Interviewing Software
CodeSubmit, a coding assessment and interview platform, offers a library of real-world tasks that help employers accurately measure candidates' coding skills while maintaining a positive experience. It supports over 70 languages and frameworks and its integrations make it easy to stay on top of the process.
Features include:
A library of hundreds of real-world coding challenges that resemble work faced on-the-job
CodePlay, which allows you to view a candidate's submission in your browser
CodePair, a best-in-class live coding interface that supports both single file and multi-file coding challenges.
Asynchronous "one-way" interview questions
Native integrations with Greenhouse, Lever, Slack, and Personio, plus many other tools via Zapier
Pricing: Plans range from $159 per month to $499 per month, with options for both month-over-month or annual commitments. Enterprise pricing is available upon request.
Cactus is a pre-employment assessment software for clear-cut hiring decisions. Rather than the typical pseudo-scientific personality tests often used in early-stage screening, Cactus assessments embrace the power of practical skills, with job-specific assessments that accurately predict future job performance.
Features include:
A library of job-specific assessments designed by experts to assess candidates for their real and relevant on-the-job skills
Multiple assessment types, including Google Docs and Sheets style projects, auto-scored multiple choice, and asynchronous video interviews
State-of-the-art AI features, including conversation-style assessments for hard-to-assess roles like Sales and Customer Success
Pricing: Plans start at $29/month billed annually to $999/month billed annually, depending on your hiring needs and team size. Enterprise pricing is available upon request.
The Best Applicant Tracking System (ATS) Software
Personio makes it easier than ever to automate your recruitment process and allows candidates to experience a seamless transition from interviewing to hiring and onboarding. Each job application is stored in one central location where you can easily highlight or reject candidates.
Several well-known companies rely on Personio, including Premier Inn, Lush, and Clockwise.
Features include:
Job offer templates, which can be sent officially with eSignature
Easily shareable, real-time data on time-to-hire and recruiting channel performance
Applicant sourcing
Resume parsing
Automated interview scheduling
Bulk actions
Auto-responders
Evaluation reminders
Pricing: Plans start at 95€ (approx. $104.75) per month, but every plan is customized to your team's needs. Enterprise pricing is also available upon request.
Greenhouse believes in the power of data-driven recruiting to help companies get better at hiring. In addition to simplifying the recruitment process, Greenhouse also monitors and optimizes your pipeline while automating the mundane parts like scheduling or sourcing.
Features include:
Interview kits
Automated communications
Holistic tracking and reporting
Automated job posting
Custom dashboards
Candidate sourcing metrics
Pricing: Contact sales for pricing.
Lever offers not only a robust ATS, but also a candidate relationship management (CRM) platform, allowing businesses to personalize their communications with every candidate. It also offers integrations with almost every major software, from LinkedIn and ADP to Slack.
Brands that use Lever include Netflix, Mercedes, and KPMG.
Features include:
Candidate sourcing
Talent relationship management
Dashboards with data visualizations
Custom reporting for DEI, time-to-hire, and more
Talent pipeline visualization
Pricing: Contact sales for pricing.
Breezy HR's interface is simple yet powerful, with candidates stored in one place and the option to set up automatic advancement or rejection of candidates. It also has integrations for applications like Slack, Google Calendar, and Outlook Calendar.
This tool's ability to bolster your DEI efforts is notable as well by using DEI-focused job sites and offering tools like Incognito Apply, which removes gender, age, and ethnicity from applicant profiles.
Breezy is one of the most highly-rated HR and applicant-tracking products in customer satisfaction. It's also trusted by companies like Tonal, Duolingo, and Product Hunt.
Features include:
Drag and drop candidate pipelines
One-click interview scheduling, candidate discussion, candidate scorecards, assessments, background checks, and offers
Touchless pre-screening
EEOC & OFCCP forms and reporting
AI-powered candidate match score
Pricing: A basic version is available for free, but paid plans range from $157 to $439 per month.
Zoho Recruit's ATS has been named Best Applicant Tracking Software by several platforms, including Finances Online and Crozo Desk.
The platform helps teams reduce time-to-hire, organize and manage recruitment activities, and build high-quality talent pools. Well-known companies like Bosch, Deloitte, and PWC all use Zoho for recruitment.
Features include:
Scalability
Customization
Automation for candidate journey
Multi-channel candidate sourcing
Real-time reports and insights
Job posting on 75+ job boards
50+ integrations for platforms like Slack, Zoho Sign, Outlook, and LinkedIn
Pricing: A basic version is available for free, but paid plans range from $25-75 per user per month.
Bullhorn's interface allows for the centralization of candidate management, open jobs, and tasks to streamline an organization's recruitment process while boosting productivity. This makes it possible for recruiters to make better business decisions, place employees more quickly, and increase the business's margins.
Bullhorn partners include well-known recruitment companies such as World Employment Confederation, American Staffing Association, and The Recruitment Network.
Features include:
CRM capabilities
Activity dashboard and tracking
Application management
Assignment management
Candidate profiles
Collaboration tools
Interview scheduling
Pricing: Contact sales for pricing.
The Workable platform allows businesses of all sizes to not only source and attract their candidates but also collaboratively evaluate and discuss them in one place. It offers mobile-friendly applications, interview self-scheduling, and more.
Features include:
Branded careers pages
One-click posting to hundreds of job sites
1,000+ gender-neutral and inclusive job descriptions
AI-powered candidate sourcing
DEI tools such as eliminating identifying information
Automated bulk communication
Pricing: Plans start at $129 per month and increase with the size of your organization. For companies over 500, Enterprise pricing is available through their sales team.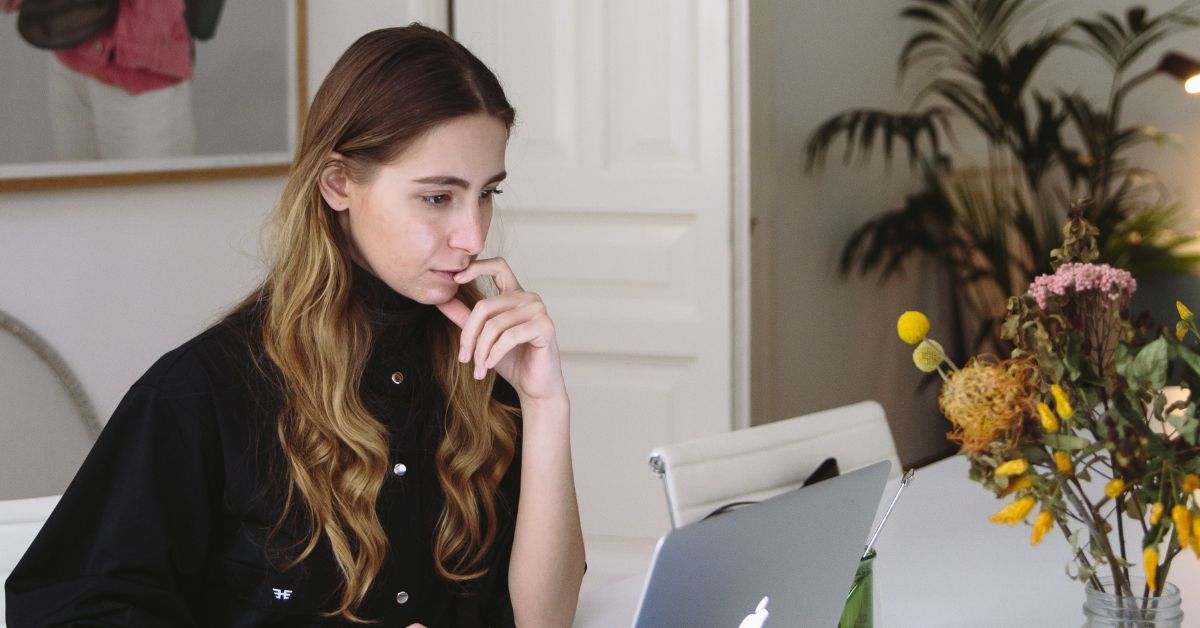 The Best Employee Onboarding Software
HiBob's goal is to make onboarding as seamless and enjoyable as possible for new hires. Not only does it allow new employees to complete their paperwork digitally, but it also organizes anything necessary for manager check-ins and team building.
Features include:
Automated onboarding flows
Preboarding
People Directory, which showcases employees' hobbies, interests, and roles
Company-wide shoutouts for a warm welcome
Pricing: Contact sales for pricing.
With ADP Workforce Now, businesses are able to offer a more humanized approach to onboarding rather than the stiff one most of us are used to. It streamlines the process by giving new hires one central location to submit their data, keep track of manager tasks, learn the company's core message and values, and get to know their teammates.
It's important to note that ADP Onboarding is for ADP Workforce Now clients who have Payroll and Enhanced HR. Clients using ADP Workforce Now include MetLife Stadium, Eileen Fisher, and The Boston Globe.
Features include:
New-hire paperwork
Manager functionality
Mobile access
Customizable templates
Company culture and work environment information
Pricing: Contact sales for pricing.
Bamboo's goal is to help businesses focus less on the formalities of new hire onboarding and more on what makes the first day at a new job great. Their onboarding software automatically sends tasks to new hires and allows them to get familiar with their coworkers as well as what their first day, week, or even month will look like.
BambooHR is used by more than 30,000 companies of all sizes, including ZipRecruiter, Change.org, and Postmates.
Features include:
Welcome emails
IT checklists
Customizable preboarding packages
Customizable Get to Know You email
Applicant tracking
Pricing: Contact sales for pricing.
With Paylocity, onboarding has gone fully electronic. New hires can use it from any device to submit their documents, find the resources they need, and more. The platform's unique communication and collaboration tools will help them feel engaged before they even show up on their first day.
Features include:
Welcome text and video messages
Automated training system, including assignments and tracking, in the Learning Management System (LMS)
30-, 60-, 90-day surveys
Community, a social collaboration hub, which includes an ice breaker survey, org charts, and chat features
Step-by-step onboarding for handbook acknowledgement, I-9 submission, and more with notifications to ensure these tasks get completed
Pricing: Contact sales for pricing.
Part of the Kallidus umbrella, Sapling helps organizations introduce new hires to the company, culture, and teams in a natural way. It automates the most time-consuming manual administrative tasks, eliminates data duplication, and makes sure you're hitting the right notes for a smooth onboarding experience.
Most importantly, it gives businesses the ability to find what works and repeat it, collect useful data, and keep an eye on the employee lifecycle.
Features include:
Integrations for 40+ platforms, including GSuite, TriNet, Compaas, and more
Dashboards for the onboarding pipeline, cross-functional tasks, manager check-ins, and audit trails
Easily updatable new hire profiles
Auto-assigned eLearning
Access to the company org chart to help new hires get a feel for the team they're joining
Preboarding portal for making introductions

Pricing: Contact sales for pricing.
The Best Employee Offboarding Software
Whether it's voluntary or involuntary, termination workflows should be standardized. To avoid silo-ed communication, overlooked tasks, and missed due dates, GoCo has made it easy to automate and standardize the offboarding process.
The platform offers streamlined workflows, automated offboarding checklists, and the ability to put all documents regarding termination in a single place.
Features include:
Customizable termination checklists
Dynamically assigned tasks and due dates
Automatic reminders
Progress tracking
Compliance
Pricing: Plans start at $5 per employee per month, and you can get a custom quote via their sales team.
As the leading offboarding platform in the HR, legal, and finance industries, Onwards HR helps businesses to stay in compliance while protecting their brand and encouraging loyalty. It's easily customizable for any type of offboarding situation, whether it's a layoff, mutual separation, termination for cause, or voluntary separation.
Its platform helps prevent mistakes, improve productivity, and provide a positive exit for the departing employee(s).
Features include:
Employee pool management
Audit trails
Reduction in force search
Automated severance packages
Collaboration and communication tools
Employee analytics
Pricing: Contact sales for pricing.
Torii makes it easier to automate certain elements of employee lifecycle management. Users can build dynamic offboarding checklists that terminate users, move data, and more.
Features include:
Batch offboarding
No-code workflow builder
De-provisioning of workflow for any employee in any department
Compliance-ready audit trails
Continuous risk mapping
Pricing: Contact sales for pricing.
The Best Performance Management Software
Devlighted makes engineering management transparent and actionable. Engineering Managers and Tech Leads use Devlighted to transparently manage the growth of engineers and teams remotely.
Features include:
Employee goal tracking
1-on-1 meeting management
Enterprise-level security
Templates designed by the community to level up your engineering management processes
Pricing: Plans start at $79 a month plus an additional $29 for each additional manager seat.
Betterworks helps unlock and drive employee and organizational performance and engagement by encouraging continuous learning and development. This includes structured check-ins, coaching, career discussions, and performance reviews, all for the sake of employee goal setting and growth.
The platform works for employees (with a focus on growth and accomplishment), managers (with a focus on growing a team), and HR leaders (to grow data-driven talent pools).
Well-known companies using Betterworks include Colgate-Palmolive, Kroger, and the University of Phoenix.
Features include:
Conversations
Scaling to dynamic workforces
Regulation compliance
Data storage
Data sharing between all modules
Pricing: Contact sales for pricing.
Namely understands that talent and performance management is about more than just the in-office benefits, like free snacks. Instead, organizations should focus on creating a culture that focuses on growth.
With Namely, employees can easily collaborate with others on their goals, recognize their peers' accomplishments, and get and give constructive feedback. Together, these things will boost engagement and retention.
Features include:
Goal tracking and alignment for the company as well as its departments and individuals
Embedded social feed
Custom performance templates
Feedback (self, manager, and peer)
Employee recognition
Customizable performance improvement plans and competency library
Pricing: Contact sales for pricing.
With reviews, goal management, feedback, and analytics included, PerformYard bills itself as the "complete performance management toolkit." The platform is easily customizable and can be scaled to fit an organization's needs.
Features include:
360 reviews
Quarterly check-ins
Cascading goals
Progress visualizations
Performance trends
Summary reporting
Pricing: Plans range from $5 to $10 per person per month. Contact sales for Enterprise pricing.
The Best HRIS Software
While it's best-known for its workflow management solution, monday.com also partners with Achievan to offer organizations a way to streamline their HR workflows with a no-code cloud solution. Not only does it include an applicant tracking system and onboarding, but it also offers over 100 automations to make it easy.
Well-known companies using monday.com include Coca-Cola, Canva, and Lionsgate.
Features include:
ATS
Goal planning and talent management
HR reporting and analytics
Indeed and LinkedIn integrations
Free installation
Pricing: Contact sales for pricing.
This all-in-one HR solution is used by 70% of Fortune 500 companies, including Netflix, T-Mobile, Spotify, and Airbnb.
ClickUp's simplified approach to people management covers the entire employee lifecycle, from recruitment and onboarding to talent development and employee management.
Features include:
Central hub for employee information, including performance and engagement
Streamlined recruitment pipeline
Recruitment templates and automation
Customizable HR templates, reminders, automation, checklists, and more
Pricing: ClickUp is free for personal use, but business subscriptions range from $5 to $19 per member per month. Enterprise pricing can be requested via their sales team.
The Best Employee Engagement Software
Because its instant messaging capabilities allow for real-time communication between both coworkers and leaders, Slack is an easy way to boost employee engagement and interaction. Slack reports that teams that use their platform report sending 60% fewer emails, having 39% fewer emails, and a 47% increase in productivity. In fact, it's now used by almost 80% of Fortune 500 companies, including Uber, Intuit, and Airbnb.
Features include:
Channels to allow central spaces for conversations, files, tools, and more
Huddles for co-collaboration
Integrations for over 2,000 services, including Google Drive
Workflow builder
File sharing
Pricing: Plans range from $7.25 to $12.50 per person per month. Enterprise pricing is available by contacting sales.
The Go Game is a bit different from the typical engagement software. Instead of offering instant messaging or peer recognition, this platform creates team-building activities for virtual, hybrid, and in-person events.
Themes range from theatrical and game show to DEI and professional development, and experiences include Murder On the Mystery Express, Original Game Show, and Space Escape.
Regardless of what you choose, you'll surely notice a boost in employee engagement. Well-known clients of The Go Game include Nike, Salesforce, and HBO.
Features include:
In-person and hybrid events
Fully remote events, called Weve, which includes live streams, meetings, and games
11 activity types
Frequently updated content
Branding options
One-off events
Pricing: Plans range from $399 for a 10-person virtual event to $4,200 for an in-person, on-site hosted event.
With an average engagement boost of 75%, Culture Amp knows how to get teams involved. It works by driving meaningful conversations with managers and coworkers while allowing teams to set goals with proven methodologies. Combined, organizations will find that they can better understand employees, build quickly growing teams, and develop their workforce.
Companies that use Culture Amp include Canva, Soulcycle, and McDonald's.
Features include:
Turnover forecast
Surveys
Leader reports
Daily micro-learnings on Slack, e-mail, or Teams
Workflow integrations
Trackable growth goals
Pricing: Contact sales for pricing.
Conclusion
There you have it. These are the best Global HR software tools on the market.
Look for tools that fit your needs, with simple integration, and good reviews. Ultimately, the tools you choose should make your work easier and do their job – to bring in great job applicants, help manage employees, and drive engagement.
If you want to get started right away with identifying the right candidates for your technical roles, try CodeSubmit for free today.