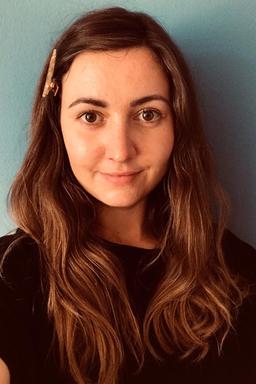 Tracy Phillips
CodeSubmit Team
The Cost of Hiring a Software Developer: The Definitive Guide
How much does it cost to hire a software developer?
Hiring developers is an upfront investment that can cost multiple five figures.
And today, you'll learn all about the cost of hiring a software developer so that you can make your investment count.
Want to find out more? Read on!
How much does it cost to hire a developer?
The demand for software developers has gone up over the past few years -- and there are no signs that this demand will die out anytime soon.
Technical talent is some of the most sought-after talent, and the cost of hiring a software developer is higher than ever.
Just consider these developer recruitment statistics:
Recruitment expenses depend on whether you're looking to hire an in-house developer, a freelancer, or an agency.
In-house developers in particular come with other recruitment costs, such as sourcing costs. On the other hand, in-house developers tend to be less expensive in the long run, if you need full-time developers on your team.
The thing is:
Hiring a developer as a full-time employee can cost you as much as $28,548 to $35,685.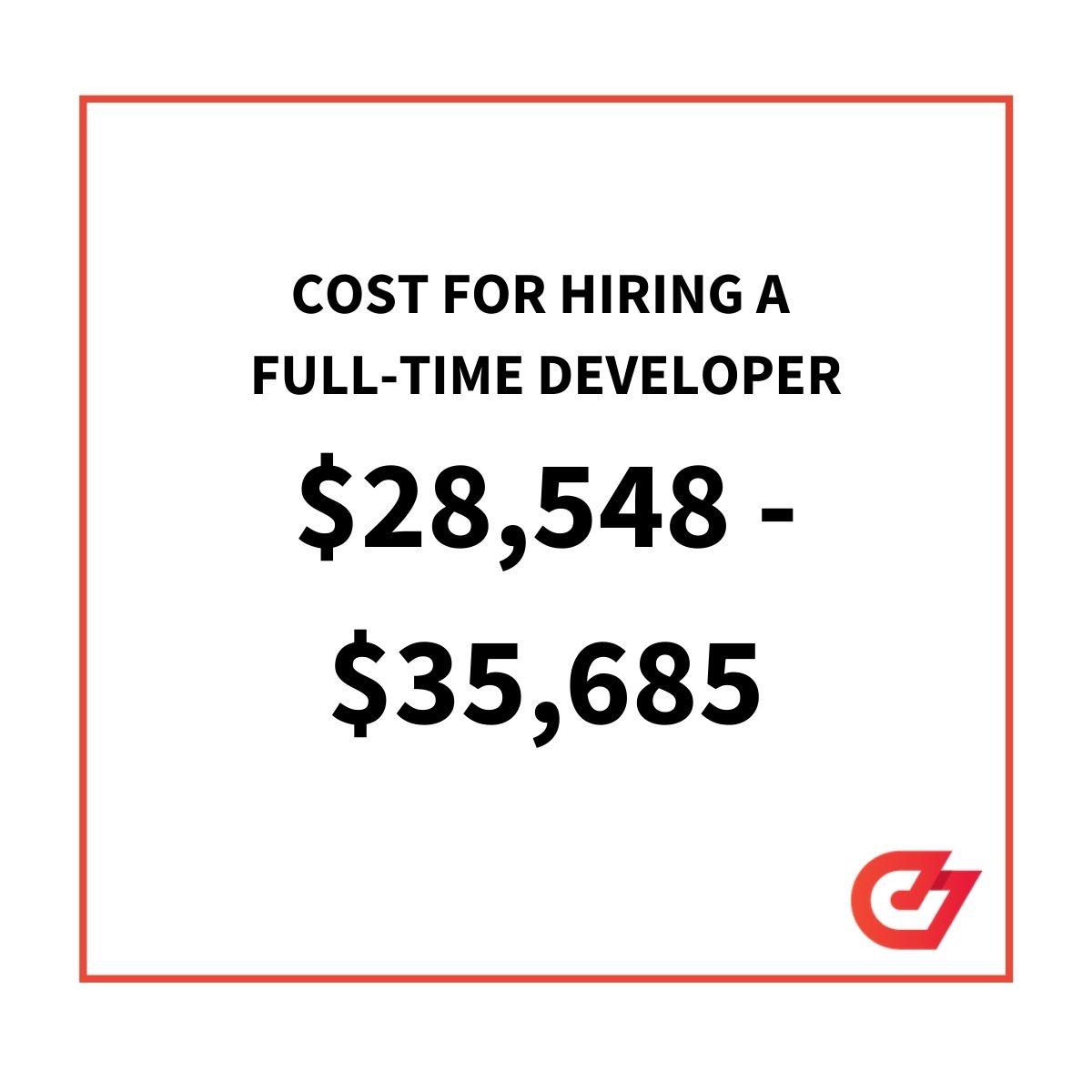 Here below, we break those costs down.
How much does it cost to hire a full-time software developer?
What does it cost to hire an in-house developer?
First, let's look at the recruitment costs of a software developer. Then, we'll take a look at what it costs to hire local vs. remote developers.
Overall costs
Hiring is expensive. For example:
A study by the Society for Human Resource Management shows that it costs, on average, $4,129 to hire an employee, and it takes around 42 days to fill a position.
Glassdoor reports that US companies spend, on average, $4,000 to hire a new employee.
The National Association of Colleges and Employers conducted a study that shows that hiring an employee in a company with 0-500 people costs, on average, $7,645.
Recruiting a new hire will typically cost 20-25% of that person's base salary. At the same time, the median annual wage for software developers was $110,140 in May 2020, according to the Bureau of Labor Statistics.
(However, keep in mind that this is the average. Developers can earn more or less depending on their expertise and level of seniority. For example, a DevOps specialist will likely earn more than a full-stack developer.)
The employer costs for hiring an employee in the US include (on average):
Legally required benefits: 7.6%
Insurance: 7.8%
Paid leave: 7.4%
Retirement and savings: 3.5%
Supplemental pay (overtime and premium): 3.3%
If we take the median annual wage for software developers, all these costs amount to $32,601.
So, all in all, a developer's salary is $142,741/year. Recruitment costs can, in other words, amount from $28,548 to $35,685.
Your cost per hire is calculated using your internal and external costs. Here below, we'll break down what these costs can look like.
Sourcing
The first thing you need to do is source your candidates.
What does it cost? Let's take a look:
Job boards
Your job board costs will depend on the board you're posting to.
For example, on LinkedIn, you can post for free to show your ad to your network and in search results. But for better performance, you are charged based on the number of clicks your ad gets. LinkedIn gives you a recommendation based on your industry, the role you're hiring for, and so forth. The minimum daily budget for these promoted postings is $10 with a minimum lifetime budget of $100. Meaning, you'll have to commit to spending at least $100 to promote a job posting on Linkedin.
Job boards like Stackoverflow provide tailored offers. On more general job boards like Indeed, you can post jobs for free and boost your visibility for $5 and up per day.
Applicant Tracking System
An applicant tracking system (ATS) is pretty much a must-have for a smooth recruitment process. Applicant tracking systems come with different price tags, but the lowest typical price range is around $200/month. You can expect to spend thousands of dollars a year on your ATS as your company grows.
External Recruiters
If you use an external headhunter or recruiter, the average cost is 20-25% of the new employee's first-year salary. However, this can range from 15% to 40% or more, depending on the job being filled.

If we take a recruiter fee of 25% of the average developer's salary, the cost is $27,535.
HR / Internal Recruiter costs
According to Indeed, the average salary for a Human Resources Manager in the US is $68,611. This amounts to about $32.50 per hour.
Let's say that your HR manager spends 40 hours sourcing candidates for a position (from job ads and other sources), reviewing their applications, communicating with candidates, and possibly sharing with external recruiters. That would amount to $1,300. If your team is lucky enough to have a dedicated technical recruiter on staff, their approximate rate could be even higher.
Recruitment
Once you have a selection of candidates, your next task is to choose your candidate.
Assessment
Your first cost is your coding assessment platform. Our platform, CodeSubmit, is one of the more cost-effective coding assessment tools out there. Annually, CodeSubmit costs $199/month for scaleups (30 candidates per month and unlimited team members), $99/month for startups (15 candidates/month), and $349 for the Business plan (60 candidates/month).
You'll also need to enlist some of your hiring team members to review the submissions and give feedback to the candidates. Let's say you ask a developer on your team to do it, and it takes them 1 hour to review each submission and write a short feedback report. If you have ten candidates and pay your developer the average salary for a developer in the US, the price of this review would be $521.
So if you used our Scaleup plan and had someone review your submissions, you'd spend about $720.
Interviews
The interview process costs depend on what your process looks like. But typically, you'll have a short pre-screen call followed by two in-person interviews. All in all, these take approximately 2 hours 15 minutes. You'd likely involve the HR manager, as well as someone on your technical team.
For the sake of clarity, we'll calculate the interview time based on an HR manager's and a developer's average salaries. Together, the cost for your interviews would be $190 per candidate or $1,900 per 10 candidates (note that we're simplifying here; not all candidates would get to the final round, but on the other hand, you'd likely have more candidates participate in the early stages).
Other costs
Recruiting a developer will incur other costs, too. First, you have the productivity loss that occurs naturally whenever you hire a new employee. Plus, you'll also have training and onboarding costs to help your new employee get started on your team.
Loss of productivity
According to Investopedia, a new employee's productivity is roughly 25% in the first month. So the productivity cost here is 75% or $6,883 based on the average monthly salary.
Training costs
How much does it cost to train a software developer? There is no industry-specific data, but according to the Training Magazine's 2020 Training Industry Report, US companies spent, on average, $1,111 per employee on training in 2020.
Onboarding costs
According to Indeed, average onboarding costs are about $400 per employee.
Example cost calculation
Recruitment costs
Job board costs (LinkedIn budget of $100/day x 10 days): $1,000
ATS: $200
Recruiter costs (25%): $27,535
HR costs/recruitment (40 hours): $1,300
Assessment: $720
Interview process (2h15min x 2): $1,900
Other costs
Loss of productivity: $6,883
Training costs: $1,111
Onboarding costs: $400
All in all: $41,049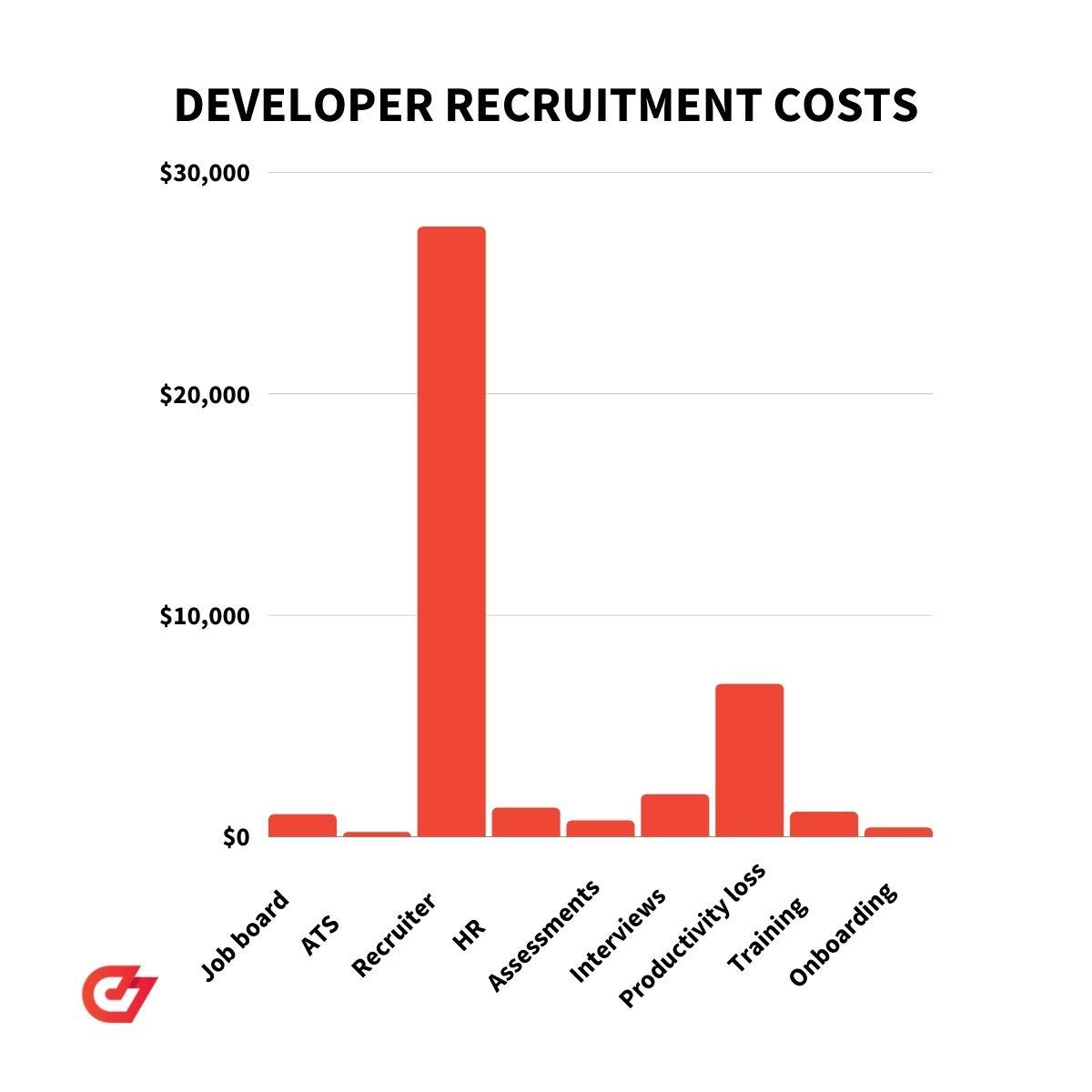 Even if you decided not to use a recruiter, your bill would be $13,514. And that's leaving out a lot of indirect costs, such as the use of office space. Plus, the chances are that you'd spend even more on sourcing, which would increase your budget for recruitment costs.
Local vs. overseas developers
Is it better to hire developers overseas?
It's true that overseas talent tends to be cheaper. But what it ultimately comes down to is whether you want and need a remote or local team. Both options have pros and cons. For example, outsourcing overseas means that you need to work in different time zones. It can also be harder to build a cohesive company culture with a remote team.
According to YouTeam, the average hourly rate for developers in different countries are: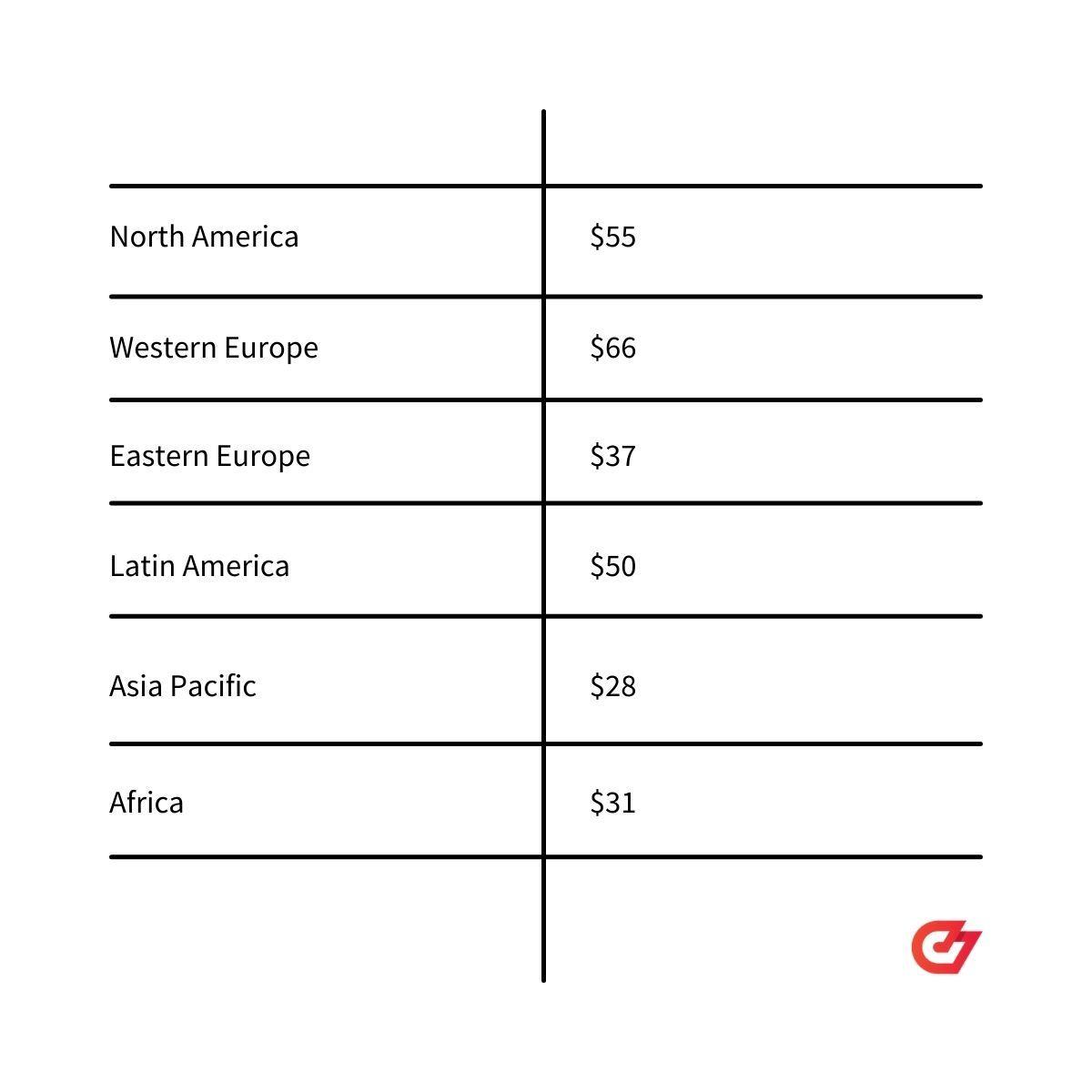 The differences can also be significant within a country. A developer in California will ask for around $56.46/hour, while a developer in Texas gets paid $44.76/hour.
On average, Asia and Africa are the cheapest continents for outsourcing. For example, a developer in India will charge $29/hour.
In other words, you'd pay a full-time developer in India $5,104/month based on these rates. A full-time developer in Texas would get paid $7,877 for that same amount of work.
How much do freelance software developers charge?
What's the cost of hiring a software developer on a freelance basis?
Hiring a freelance software developer won't come with the exact costs of hiring an in-house developer.
The costs you mainly need to take into consideration are:
HR costs: sourcing and communicating with the developer
Assessment tool: assessing the developer's skill
It depends on where your developer is located in terms of what it costs to hire a freelance developer. Freelancers will typically charge a higher hourly rate, as they cover their own benefits and other costs.
According to Codementor, freelance developers charge, on average:
United States: $70/hour
Australia + NZ: $70/hour
Canada: $65/hour
Middle East: $64/hour
Western Europe: $63/hour
Eastern Europe: $56/hour
Sub-Saharan Africa: $55/hour
Latin America: $51/hour
Asia: $49/hour
Northern Africa: $41/hour
On Upwork, the median hourly rate is $15-$30/hour.
Ultimately, a freelancers' fees depend on where and how you hire and the expertise/skills you are looking for.
Freelance developers come with pros and cons. If you're looking for a team that works primarily with your business and you have a lot of work, then freelancers may not be the best choice.
However, if you have flexible work and don't want to hire an employee, a contractor is a great option.
Here are the pros and cons of in-house vs. freelance developers: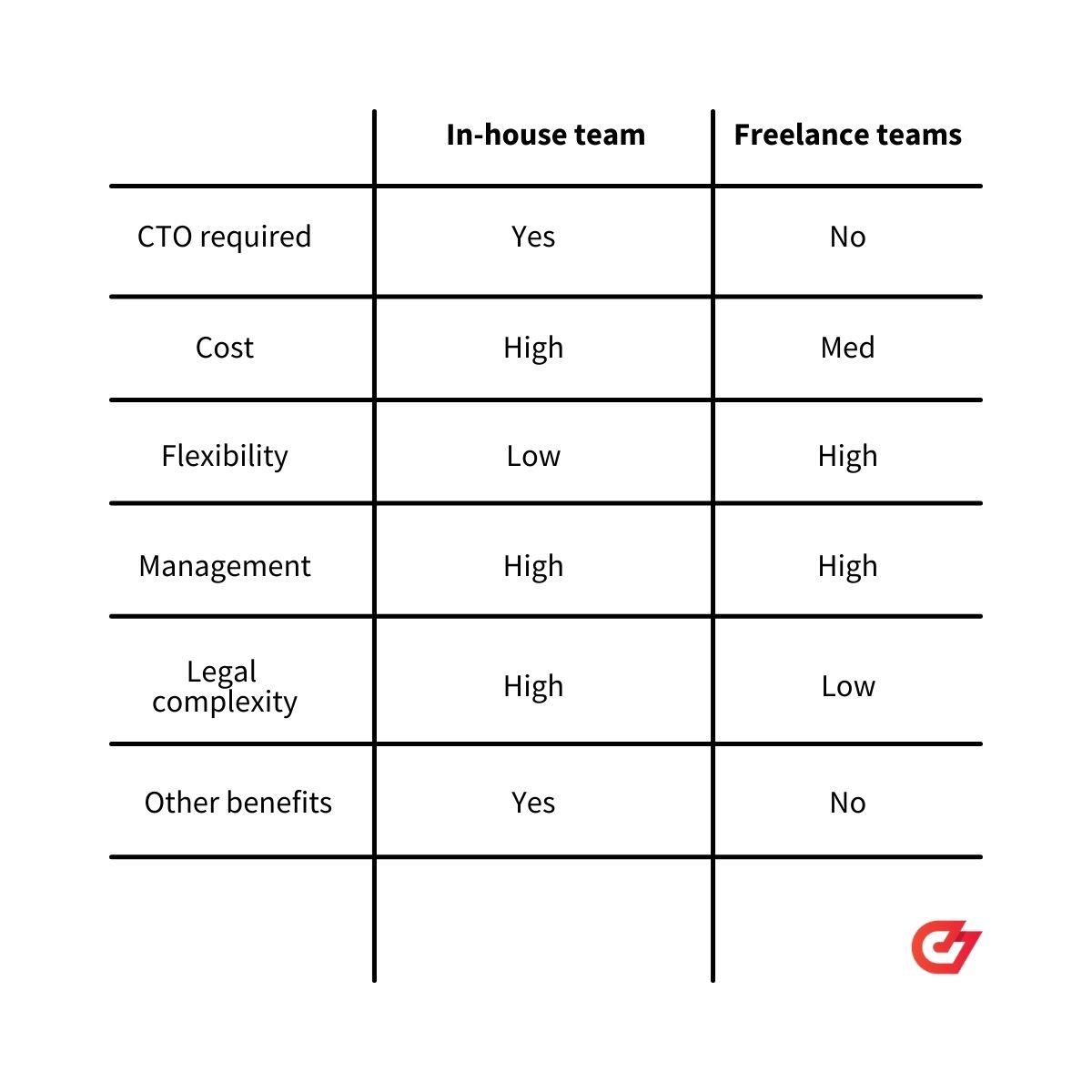 How much does it cost to hire a software team?
How much does a development agency cost?
It depends on what type of agency you're looking to work with. An enterprise-level agency will typically charge $250-$850/hour and will often require large budgets exceeding $500,000 before they agree to work on a project.
The next level costs around $200-$300/hour, and their contracts tend to be 6-figures and up. Agencies accepting smaller contracts can cost anywhere from $75-$175/hour.
When should you hire an agency?
An agency is a good alternative when you have big projects and not enough in-house talent.
Note: Hiring an agency does not mean that you no longer have to manage your developers. It does, however, come with less management compared to outsourcing a team of freelancers.
These are the pros and cons of hiring an agency vs. in-house developers: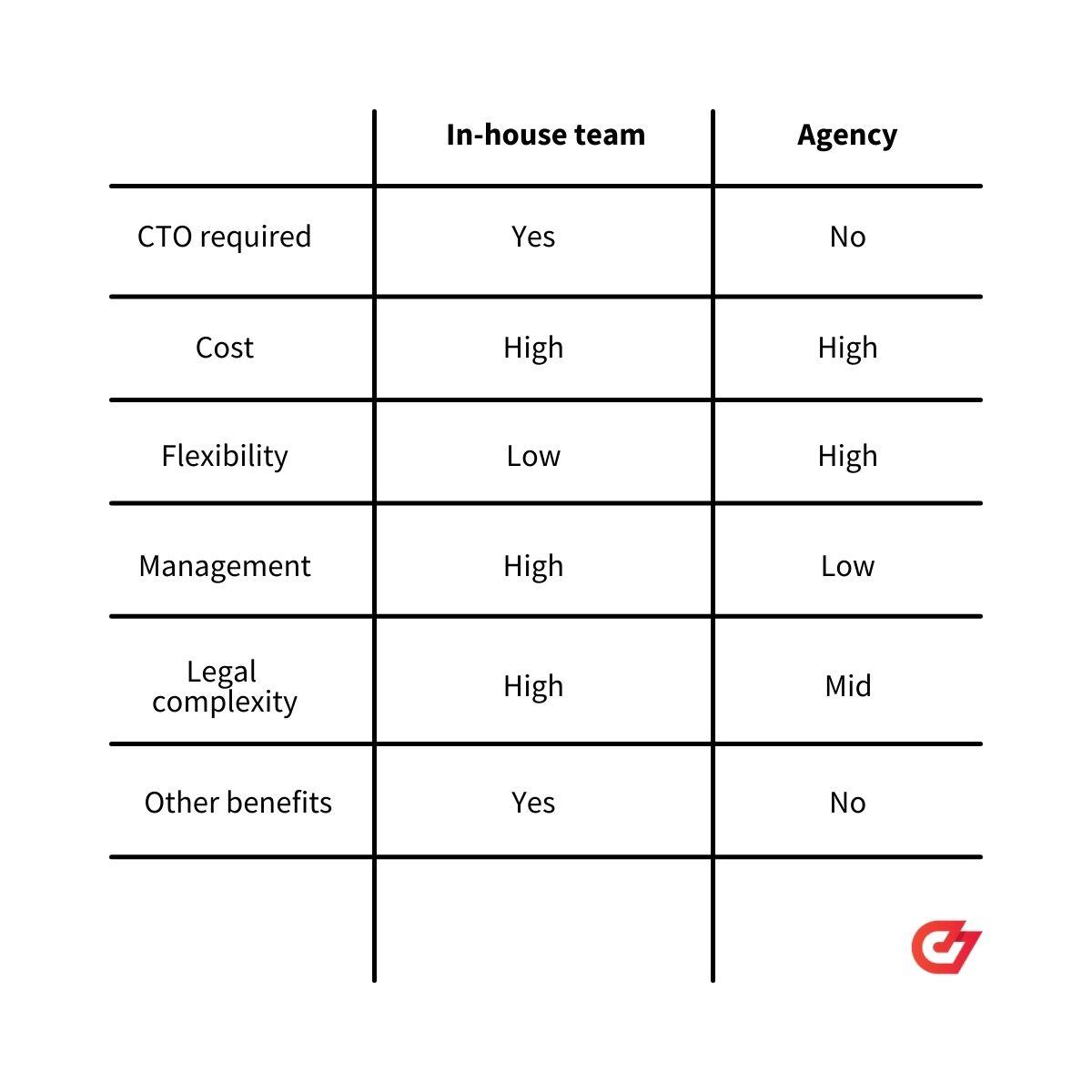 Over to you!
There you have it. Now you know how much it costs to hire a software developer.
The cost of hiring a software developer, especially for an in-house position, can vary from $13,000 to $41,000 or even more, and it becomes more expensive the longer it takes! So make sure that you assess your developers properly before hiring one.
How? Use CodeSubmit for coding challenges, pair programming, and more.