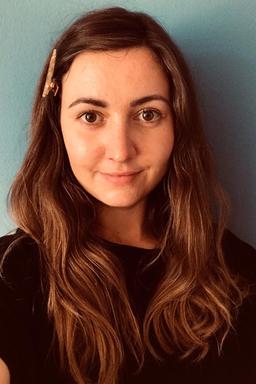 Tracy Phillips
CodeSubmit Team
The Top 20+ Sites to Find Software Developers [2023]
Recruiting
Hiring
Industry Research
If you've ever tried to find software developers for your business, you know that sourcing tech talent can be pretty challenging (to say the least).
Luckily, there are lots of resources you can use to help you in your search for the perfect hire.
Whether you're looking for a remote team or an in-house developer, we've put together a list of the top 20+ places you can recruit software developers in 2023.
How do you find a software developer?
There are a few things you should know about hiring software developers before you start hunting for candidates. Most importantly, the best software developers are in high demand and can be very picky about who they work for. This means that you'll need to put in some extra effort to attract the best talent.
Don't worry though–once you know how to approach the hiring process, you'll be able to find (and retain) top developers for your business. Here's how.
Is it hard to find software developers?
There is a shortage of tech talent. By 2030, 85.2 million technical jobs will go unfulfilled (right now, that number is 40 million jobs). And this year, 35% of employers want to hire more than 50 developers, while 15% want to hire more than 200 developers.
In other words, tech talent is sought after. You need to know where to find developers, which we'll look at below. But apart from that, you'll need a strong employer brand, the right candidate experience, and attractive benefits.
For example, when Stack Overflow surveyed over 80,000 software developers, 65% of respondents replied that job flexibility is more important than salary.
That's why you should be prepared to offer incentives like:
Flexible hours - An increasing number of employees want to be able to choose when and where they work. 83% of workers prefer a hybrid model that allows them to combine work-from-home and work at the office.
Employee reputation - In the same Stack Overflow survey, respondents reported that they researched info on a company before they accepted a position. In addition, before accepting a contract, 47% mentioned that the opportunity to network is an important consideration.
The latest tech - In the Stack Overflow study, 32% of developers said they would decline an offer if they were unhappy with a company's tech stack. Most developers prefer to work with coding languages like Python and Rust.
Ultimately, you need to be an attractive option for candidates; not just the other way around. If you want to learn more, check out our tech recruiting guide and our guide on how to attract the best developers.
How expensive is it to hire a software developer? Let's take a look.
How much does it cost to hire a software developer?
Hiring a software developer is an investment. Taking ALL costs into account (external recruitment costs and so on), it can cost you up to $35,685 to recruit a software developer. In any case, Glassdoor reports that employers spend, on average, $4,000 to hire a new employee.
What's more, on average, software developers earn $110,140/year, with the upper echelons earning about $140,000/year. Salaries continue to increase with seniority and based on location (like the Bay Area), where demand for top technical talent is higher.
So while it's tedious to search for, interview, and assess developers, it's a necessity if you want to work with and retain top talent–and not risk having to go through the same process in three months.
Next, we'll look at the best places to hire a software developer. Let's dig in!
The top 20+ places to find software developers
What are the best places to look for tech talent?
We've listed 25 of the top places here below. All of these are places where developers hang out online and IRL–and where you can connect with them.
Without further ado, let's jump right in.
1. Referrals (not a place, but by far the best way)
Referrals are recommendations from your network for potential candidates. They're one of the most effective ways to attract the right talent. According to LinkedIn, referrals are the number one way for people to discover new jobs.
To get referrals, ask people you've been in touch with before about their recommendations. Just like with anything else, asking for referrals comes down to offering value in return (either as a referral commission or by offering your own referrals in return). Don't skimp on that value. Many top technical candidates do have an idea of what you'd be paying a recruiter to find talent (i.e. typically thousands of dollars), and they do take a personal risk when they make these referrals. It is crucial to incentivize referrals appropriately.
You can send your network a quick email saying:
"Hi (Name),
At (company), we're looking for a (type of) developer.
The ideal candidate will have the following skills:
Would you happen to have anyone in your network who fits the bill?
Thanks,
Your name"
You can also use this message to ask for referrals on social media, such as LinkedIn, and reach a broader pool of candidates.
Referrals can also be a great tool for attracting more diverse talent to your organization. A study at Pinterest showed that when recruiters subtly prompted their engineers to refer underrepresented candidates, they received 55% more referrals for candidates with underrepresented backgrounds. This simple addition is objectively good for everyone, so give it a try next time you ask for referrals.
2. Job boards
Next up, we have job boards. Of course, LinkedIn and Glassdoor are still your best online resources for finding potential employees. When employing online job boards, you'll get the advantage of features like:
Automated notifications - you'll receive notifications when a person matching your hiring criteria is found.
More job listings - sites like LinkedIn currently host over 850 million users, with 49 million people per week using LinkedIn for job search.
Refined job filters - online job boards have specific search filters to only display candidates with the criteria you're looking for.
Pro Tip: Check out smaller job boards and online communities dedicated to software devs if you want to find the cream of the crop to fill your jobs. We'll share a few later on in the article.
3. Social media
Speaking of LinkedIn, using its social media features can help you out when looking to hire software developers. Social media is quite a powerful tool for filling empty positions. Case in point, a Glassdoor survey found that 79% of job seekers find their new professions through social media.
Knowing this, why not try your luck with a social media job listing? To be interesting to developers, you'll need to keep in mind that your listing needs to follow these criteria:
Be brief
Be clear that it's a job opening
Include important info like:
Job title + key responsibilities
Salary
Working hours (+ are they flexible?)
Highlight your company/tech team culture
Who knows? Your next social media post might land you the software developer you're looking for.
4. GitHub
GitHub can be a potential treasure trove of software developers. On the website, you can find all sorts of open-source projects, which makes it the perfect screening ground for developers with the skill you're looking for.
Of course, you'll probably run into people already spoken for, but you never know if they're satisfied with their current working conditions. So it doesn't hurt to throw out feelers if you do it right.
You can find the developer's email on the project page when using Github to scout potential talent. Then, you can send them a recruitment email and see if they bite. Please be advised that you should only take this recruiting approach with ample consideration for the potential candidate. Personalize the email, mention the project that helped you find them, and ideally, mention why you think the role is a great fit for them based on that project.
Do not spam them with boilerplate outreach. If you do spam them, be prepared for a well-deserved snarky retort, or no response at all. If you find a project on Github that grabs your attention, get in contact with the author, and you might find the newest member of your team. But GitHub isn't your only creative avenue for finding talent. You can also try platforms like…
5. Reddit
With subreddits like r/softwaredevelopment, there's a large talent pool waiting to be tapped into. However, even if you find an ideal candidate for your company, you must take extra precautions when using Reddit for hiring, both to avoid wasting time with fake/throwaway accounts and to comply with Reddit's terms of service.
So, if you're scouting on Reddit, you should take note of the following:
What subreddits are good for recruiting and job searches:
r/Jobs
r/Recruitment
r/forhire
When you find a potential candidate, do some due diligence and check their post history.
That said, if you're having problems finding a software developer, Reddit can be a great resource.
6. Freelance networks
Traditional job boards might sometimes be ineffective when searching for software developers. Instead, try reaching out to freelance developers and see if they're willing to work on a project or two. Then if all goes well, you can offer to hire them full-time.
Fiverr and Upwork are your best bets for finding freelance developers. They have handy features to filter categories, which makes it easier for you to find software developers looking for work.
Freelancers might not be a permanent solution, at first. But if you prove to be a good employer, who knows what the future holds?
7. Developer conferences/meetups
Besides giving insight into the newest tech that's about to hit the market, developer conferences and meetups are a great way to network and find potential hires. Larger conferences will give you a larger pool of people to sift through, but you don't need to go that broad. You could just do a quick Google search of "developer conferences" or "tech meetups," and you're bound to find some in your area.
You can also get specific with your searches and narrow down to the coding language you need for your work. For instance, try "Python developer tech meetup" if you're specifically looking for Python developers.
For smaller meetups, it often makes sense to reach out to the organizer prior to attending to let them know that you're a recruiter. This will reduce the potential of stumbling into a group which is not warm to recruiters and alleviate any awkwardness day-of.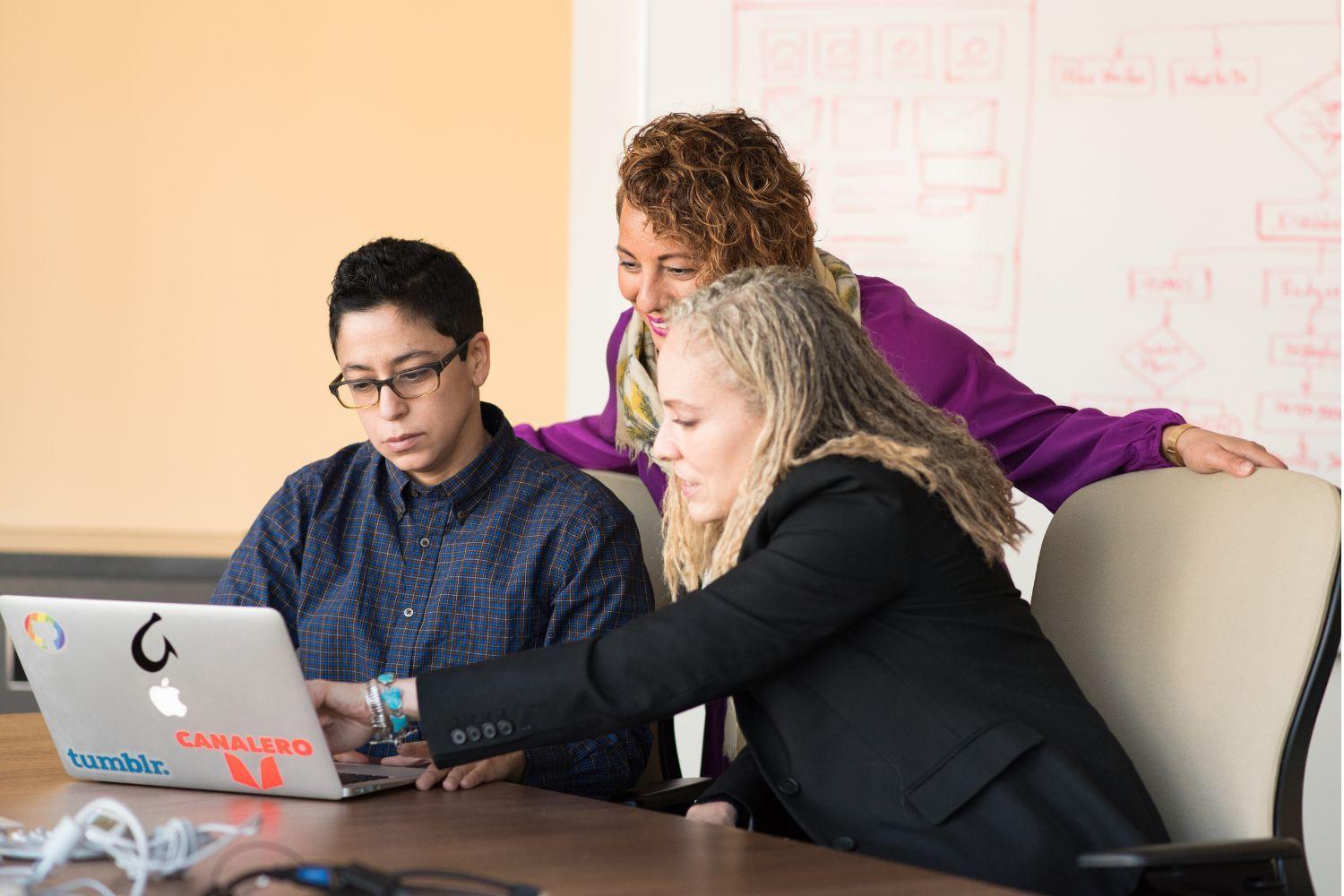 8. Stack Overflow
Despite closing down its job board features, Stack Overflow is still an excellent way to scout talent. Known as the internet's largest community of developers, Stack Overflow hosts a big pool of talent.
Developers usually browse Stack Overflow when looking for solutions to coding problems they need fixing. So you can be sure that there are tons of software developers you can potentially tap into when browsing Stack Overflow.
You just need to find an active member of Stack Overflow that catches your eye. Then you just need to turn up your charm and send that recruitment email. The same tips (or rather, warnings) apply to this outreach as with GitHub sourcing or any unsolicited outreach should. Consider the candidate and personalize this outreach. Remember, spamming makes you and the company you work for look lazy and inconsiderate, and it is also incredibly ineffective.
All said, if you're having a hard time finding software developers, you won't find anyone better than the members of Stack Overflow. Personalize your outreach and you're likely to find some great candidates.
9. Coding challenge websites
If people partake in coding during their off time or for just the fun of it, you know there's passion and talent there. That's why tapping into members of these coding challenge websites can potentially land you a brand new team member.
Some of the most popular coding websites include:
You just need to check out the website scoreboard and contact the members that catch your eye with a personalized message. Some of these sites even have job search features to better facilitate your search for a software developer. Additionally, you can often filter challenges by language, making it even easier to find good developers.
10. Dev blogs/publications
Like challenge websites, developer-focused publications are some of the best places to find enthusiastic software developers. Sites like Medium, DEV Community, and Hackernoon are some of the biggest gathering points for developer news and blogs.
You just need to filter your content to software development which will help you find what you need. Then, you can browse any articles relating to software development, and if anything strikes your fancy, strike up a conversation with the author. You might find your way to a new hire.
Sites like Medium and others can help you get in contact with the newest member of your team.
11. Quora
Quora is another knowledge base frequented by software developers. You could check out the Quora topics regarding software development to find anyone with potential. Alternatively, you might also just find people in the market for a job.
There's also the Quora Spaces feature which can help you find groups similar to subreddits. A Quora space for web developers can get you in touch with developers in your area. All in all, this makes Quora a viable source for hiring software developers.
12. Job fairs
When all else fails, there are always job fairs to fall back on. Whether you're hosting your own booth or just visiting an event, a job fair can help you find the software developer you're sorely lacking.
In a job fair, you can find people of all skill levels, so you might just find the perfect software developer that can complete your team.
13. Paid campaigns
We're sure you've seen all those "we're hiring" ads on Facebook and Google. It might be annoying if you're already gainfully employed, but for a fresh grad or a recently downsized employee? It could be just the break they're looking for.
So, if you're in the market for a software developer, shelling out for a paid ad on social media and Google can go a long way.
14. Student outreach
There's no better place to find a fresh batch of talent than a college campus. If you're able to  invest in developing talent, there's no harm in sending out recruitment initiatives to school organizations with an interest in computer science and programming.
Moreover, reaching out to reputable computer science schools like MIT can help you land top talent early on. Just be prepared to compete against other organizations by offering competitive compensation and a great culture!
15. Professional recruitment agencies
As they say, money talks. And if your normal channels are drawing a blank, spending on a third-party recruitment agency can get you in touch with the right people.
With the help of recruitment agencies, you can find developers that might have missed your notices while looking through other channels. On top of that, agencies have the tools and experience to help you find the right person for the job–it's their bread and butter after all!
If you're willing to pay for recruiting services, a recruitment agency might be the most hassle-free method of hiring software developers.
16. Staffing agencies
On the other hand, if you're looking for short-term software developers to work on a one-off project, you might be better served by reaching out to a staffing agency.
Like recruitment agencies, a staffing agency looks for job seekers that fit your hiring criteria. The difference is that staffing agencies are better equipped to deal with short-term contracts. Sometimes they do this by retaining the developer on their own payroll, and sometimes it's a freelance placement. If you're in need of a short-term coder, working with a staffing agency might be the quickest way to fill out that missing position.
17. Hacker News
Hacker News is a popular news aggregator that specializes in tech news. You might be asking then, what does this have to do with finding a software developer? Well, Hacker News has a monthly column called "Ask Hacker News: Who's Hiring."
Here, you can find job seekers looking for a job. You can even post your recruitment details in the forum for all Hacker News users to see. This way, you can contact all the potential software developers among the Hacker News user base. Be sure to only contact HN users who express interest in new employment opportunities!
18. Association of Software Professionals
Who better to hit up for hiring software developers than the official professional society of software developers? The Association of Software Professionals is a collective group of developers who have rallied together to pool their knowledge and share ideas among fellow coders.
If you're looking for grade-A software developers, you won't make a mistake by tapping into the Association of Software Professionals.
19. Facebook groups
When looking for alternative recruitment sources, Facebook Groups are a good place to start. There are a ton of different Facebook Groups dedicated to different topics. But for our means, we're looking for Facebook Groups for software developers.
You can try groups like Software Engineers, Programmers, and Software Developers or Software Development Group. Here, you'll find people with skills in software development and an easy method of contacting them. Be sure to highly personalize your outreach, and explain why you have conviction that they are a good fit for your open role.
When traditional hiring avenues fail you, visiting a software-focused Facebook Group might get you in touch with the coder that your company needs.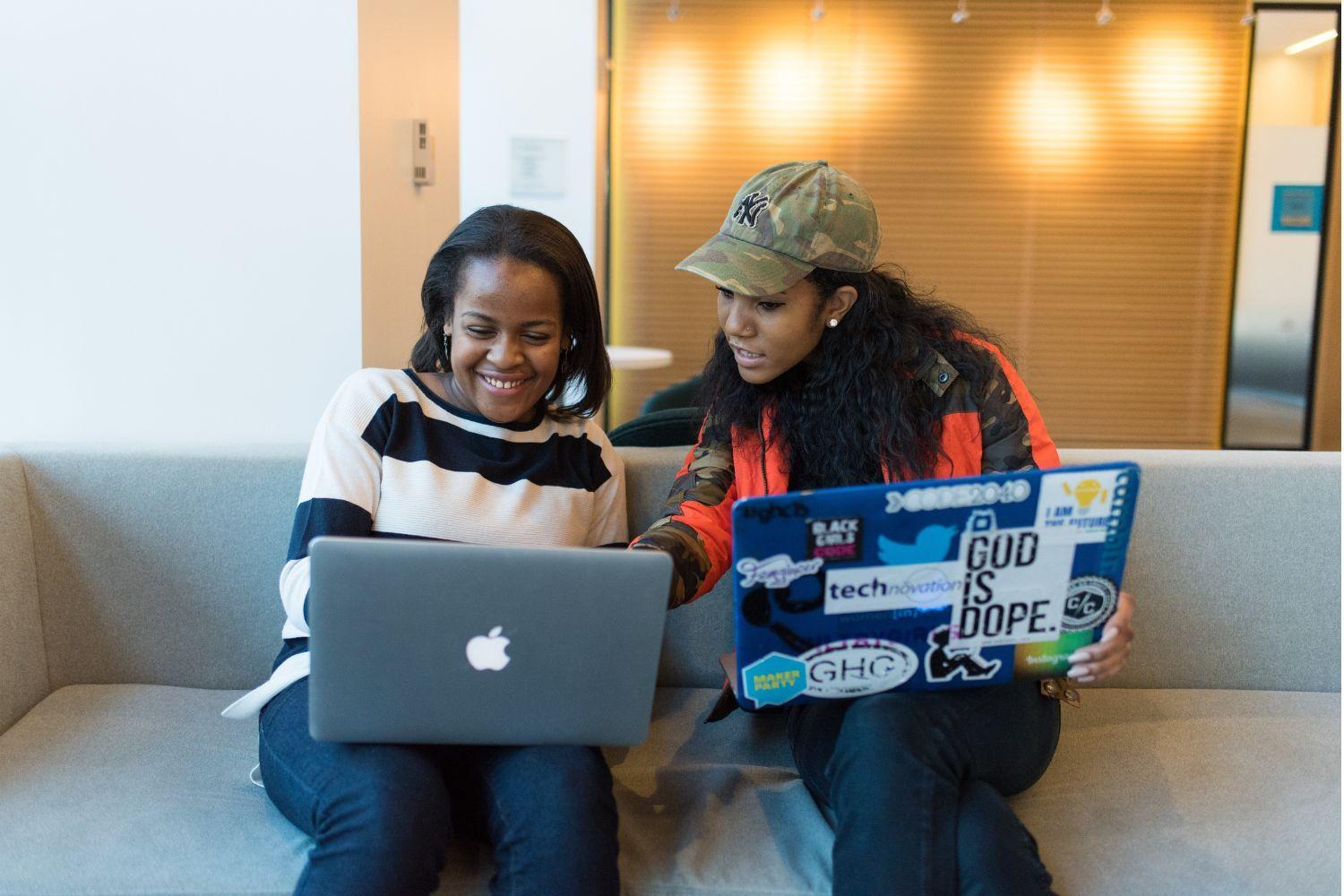 20. Outsourcing
Like any other job, you can work with an outsourcing agency to hook you up with a software developer. They might not become permanent members of your team, but it's a great alternative if you need a software developer ASAP.
Moreover, the benefit of an outsourcing agency comes with their screening process. You don't have to interview and assess the software developer. Instead, The outsourcing agency will assign a developer with the right skill set to fit your needs.
Outsourcing is a viable option if you don't have the time to find a permanent software developer or need to quickly build out a small team.
21. Student contests/hackathons
Attending a coding competition or hackathon can be an excellent option when scouting for new talent. Software engineering and development students frequently have contests where they present their work. And the kicker: these students are nearing the end of their education and are probably in the market for some permanent employment post-graduation.
On top of that, because they're about to be fresh grads, you can lead with an offer that's lower than what a mid-career software developer already expects (find average software developer salaries at any stage here). The downside is time. It does take time out of your day to attend and evaluate student projects, so it can take longer to find a potential employee using this strategy.
Overall though, attending a student contest is potentially a great way to find a newer software developer and nurture their talents.
Over to you!
There you have it! Now you know what it takes to find software developers (and the 20+ best places to do so).
Once you've found software developers to interview, it's time to assess them. After all, you need to know that the talent you hire has the right skills you're looking for.
CodeSubmit offers industry-leading live coding interview and assessment software. If you want to try it out right now, you can do so by following the link here below: